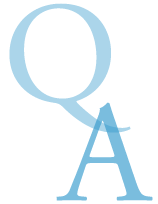 What insurances do you accept?
We accept most major insurance plans including Medicare. We believe surprises are best left for birthdays & Christmas & so prior to your first visit we will verify your insurance benefits. That way you will know what, if anything, your therapy will cost you.
Can I choose my own therapist?
You can go anywhere you like. It's YOUR choice. Some physicians may refer you to therapists that they employ but you ultimately can make the decision where to go. We confidently encourage patients to ask their doctors about Advanced Hand Rehab. From what we hear, our practice is highly regarded amongst local Hand Surgeons.
Do you treat other things than Hand & Upper Extremity conditions?
The simple answer is no. Just as we believe we provide the best care available for Hand & Upper extremity injuries, there are other therapists who specialize in areas such as developmental delay in children. If we cannot provide the best therapy for your condition we will strive to help you find a local specialist who can. Additionally, we share our three locations with Physical Therapists who specialize in Orthopedic and Sports rehabilitation. So if you have, say, a leg & arm injury we can work together to provide the best therapy for both these conditions at all three of our locations.

What can I expect on my first visit?
Every visit will begin with a thorough evaluation. We will set out a plan of care which will undoubtedly include a home exercise program. We will discuss how often you should attend therapy and answer any & all questions you have. We make ourselves available to patients from 8am to 8pm Monday through Friday and respond to all calls immediately.
If your physician gave you a prescription bring it. We will also need a copy of you insurance card and ID. We love to see x rays if you have them but they are not necessary. You are welcome to bring any other information that you feel will help us provide you with the best service. On arrival we will give you a Medical History form, consent to treat form and a HIPPA privacy form to complete. If you would like to get ahead of the game these forms can be downloaded, completed and brought with you. Click here for the forms.