Andrew Aylett, OTR, CHT

Andrew graduated in 1990 from St. Andrews School of Occupational Therapy, now part of Northampton University, England. After working in England at Milton Keynes General Hospital for 3 years Andrew & his wife Christine, a physical therapist, moved to the United States. In 1998 Andrew passed the certification exam to become a Certified Hand Therapist, becoming one of a small number of therapists in New Jersey with this internationally recognized qualification. In 1999 he opened the doors to Advanced Hand Rehabilitation with a goal of providing the highest quality of Hand & Upper Extremity rehab possible in Ocean & Monmouth Counties. The practice has expanded to include locations in Manasquan, Brick & Jackson. From routine hand surgeries such as Carpal Tunnel Release to complex arm reconstructions and reattachment, Andrew has successfully treated them all. For more information about Andrew and Occupational Therapy click here…  andrewaylett.com

Michelle Gaeta,
OTR
Michelle joined Advanced Hand Rehabilitation in 2009. She is a transplant from Florida & a graduate of Nova Southeastern University. She obtained a Masters in Occupational Therapy in 2001 & has worked with Upper Extremity injuries ever since. Michelle manages the Jackson office & also helps with the clinical caseload at the Manasquan office. She is fluent in Spanish & has developed a great reputation as an extremely dedicated, skilled & personable therapist. Having met the entry requirements to become a Certified Hand Therapist, Michelle is preparing for the CHT exam.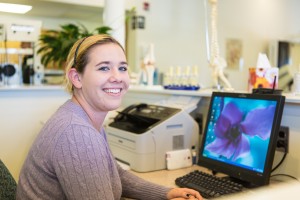 Meghan McCarthy,
Billing Manager
Meghan has been with us since 2007. Meg has worked her way through every available position and is now our billing manager! She is based at the Manasquan office. It is our pleasure to bill your insurance company on your behalf & Meg is your 'go to girl' if you have any questions about your bill. We make every effort to treat patients, regardless of their ability to pay & will 
happily work to make payment arrangements for those who are experiencing financial hardship. If you have any billing related questions please call 732 292 4680 & ask for Meghan.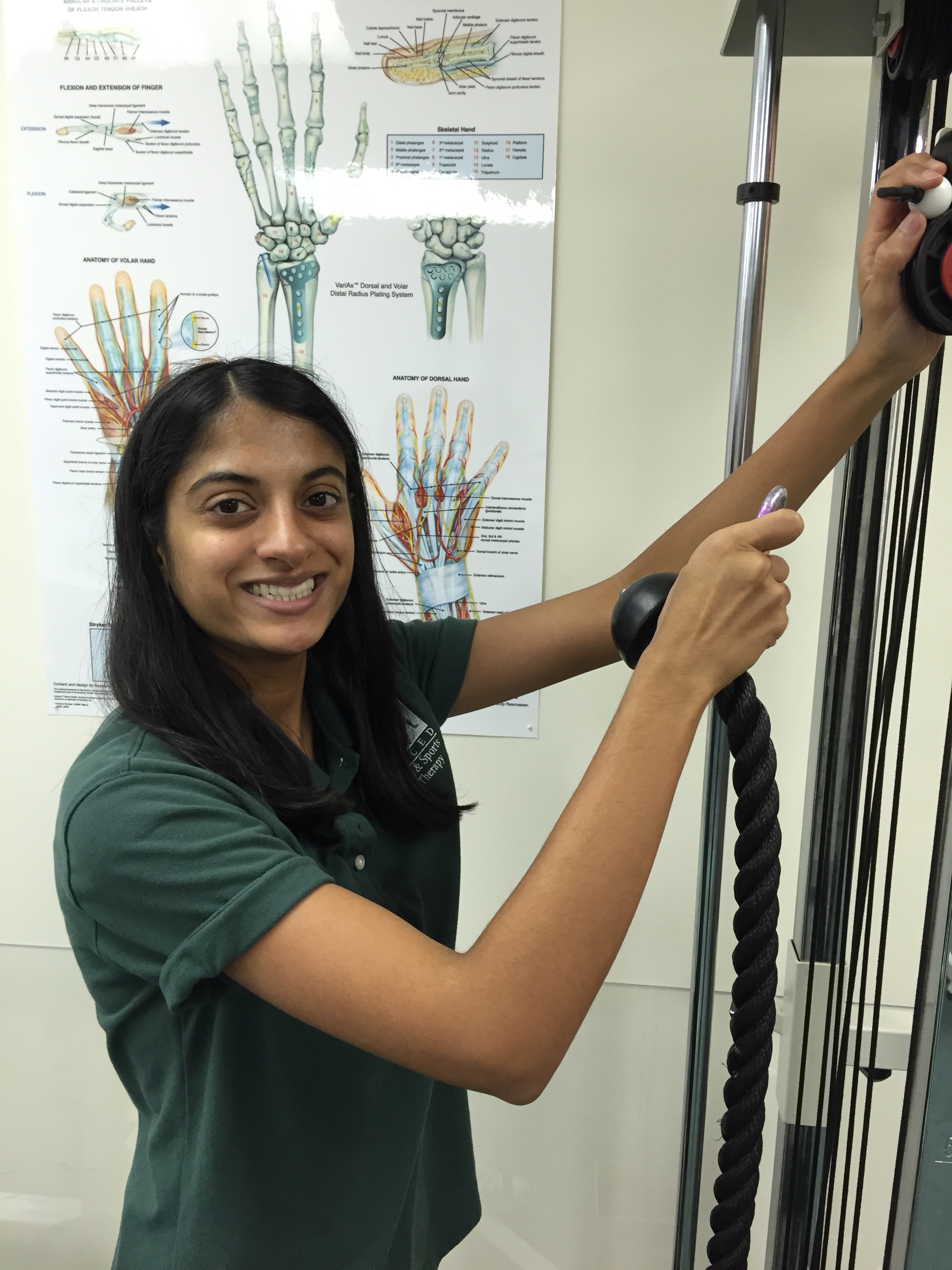 Shreya Patel,
Receptionist, Aide
Shreya joined Advanced Hand Rehab in the summer of 2013. She began as a volunteer at our facility and later took a position as an aide and now is also the receptionist at our Jackson location. She graduated from Rutgers University with a B.S in Exercise Science – Applied Kinesiology. In the near future she begins her training to become an Occupational Therapist. If you would like to make an appointment at the Manasquan office call Shreya on 732 2924680.
Ray Hoffmann ,
Receptionist, Aide
Ray Hoffmann has been with us since 2016 and is currently our Jackson Receptionist / Aide / Do it all guy! He is a graduate of Westfield College in Massachusetts and has become a valued member of the team. If you would like an appointment in our Jackson office give Ray a call on 732 833 HAND (4263)
Our staff aims to provide a relaxed but professional environment to ensure that the rehabilitation process is not only successful but as pleasurable an experience as possible. If you would like to discuss anything related to therapy, insurance or to schedule an appointment please do not hesitate to call 732 292 4680.